Melody variation switcher
MelodySlotMachineHD is an application that allows you to experience the possibilities of generating melodies using music structures while playing a slot machine.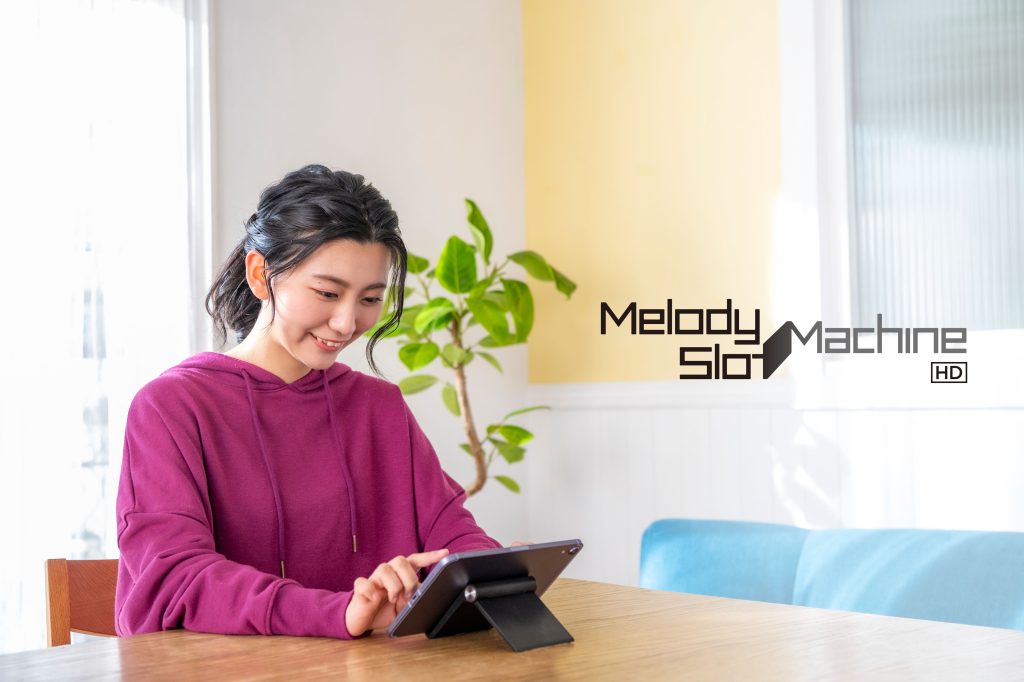 RIKEN's MelodySlotMachineHD is an application developed by RIKEN towards the integration of music and AI. You can create new melody combinations by rearranging melody variations using a slot machine. When you compose a melody with variations, the structure of the melody is analyzed using a theory of music known as the generative theory of tonal music (GTTM). Even if the melody switches variations in the middle, the overall structure will not be disrupted. You can expand the possibilities of composition with MelodySlotMachineHD.
Slot Machine Screen
When you shake your iPad or press the shuffle button, the symbols on the reels will rotate and stop randomly. Symbols are associated with changes in melody variations. For example, a musical note symbol means that the same melody variation will continue. In the case of a cherry symbol, the variations change one after another.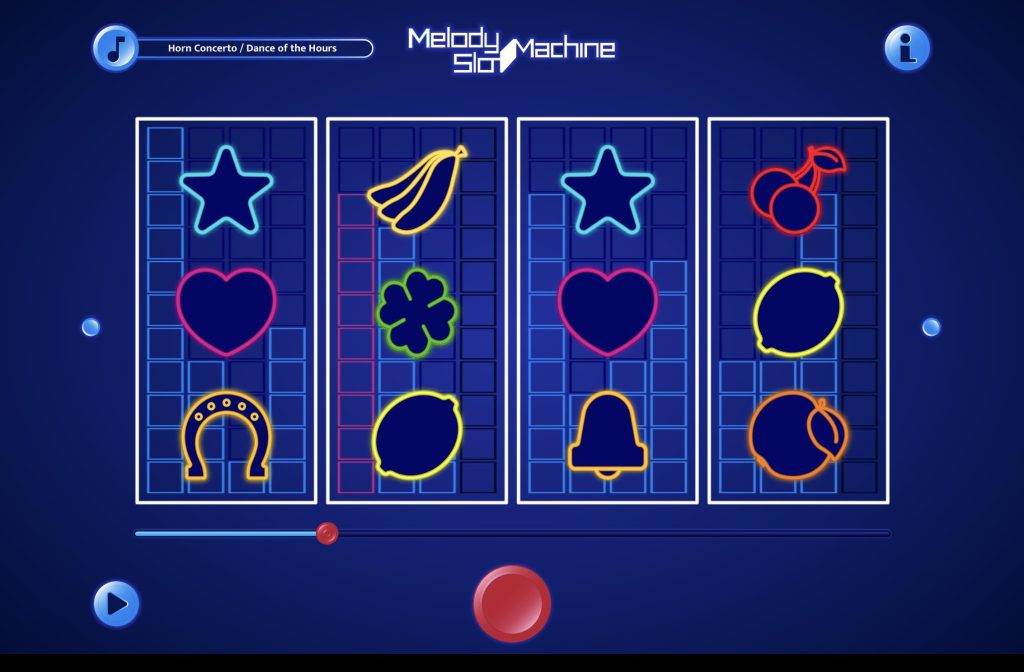 Grid tile Screen
When you press the mode switch buttons on the left and right of the screen, the grid tile screen is displayed, and you can check and change the variations of the entire song. If you use the grid to change the combination of the variations, the symbols on the slot screen will also change accordingly.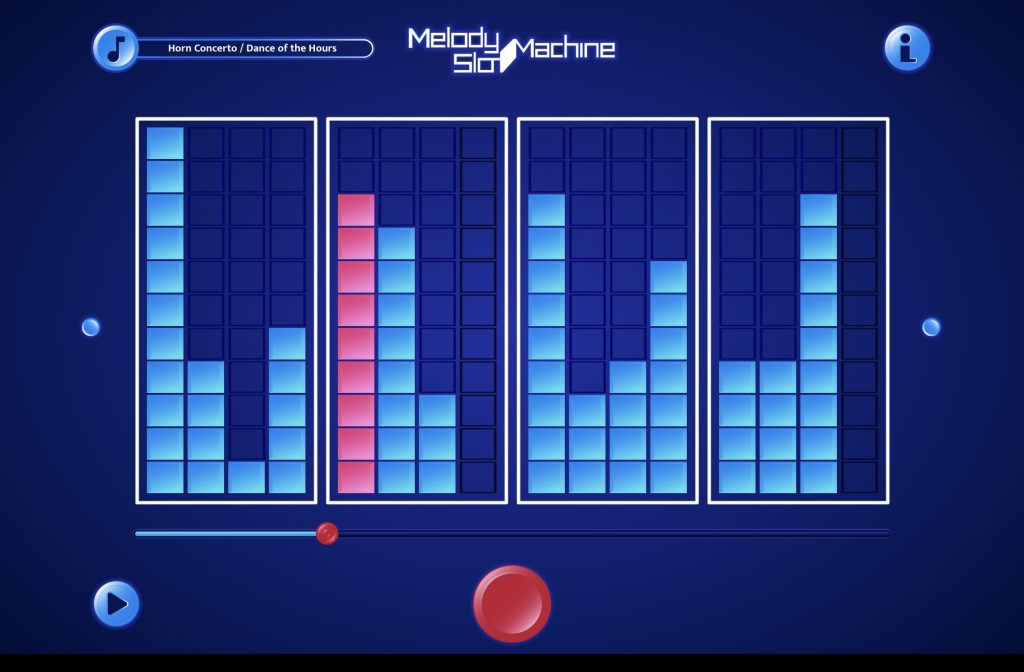 Performer Screen
Press the mode switch buttons or hold the iPad vertically to display the performer screen. On this screen, you can see a performer playing new combinations of melodies determined by the slots or grids. Short video clips of the performer generated by AI are sandwiched into video that has actually been shot, and the performer appears to move seamlessly.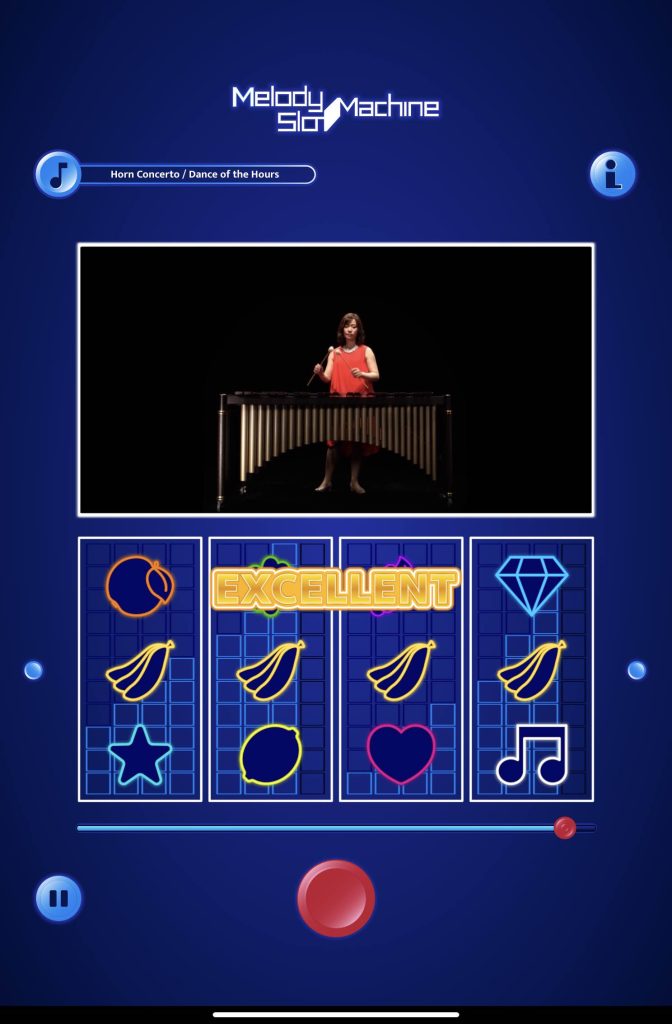 Development history
The Music Information Intelligence Team, part of the RIKEN Center for Advanced Intelligence Project, is exploring potential new ways of creating and listening to music using AI. TheMelodySlotMachineHD is an example of next-generation music production and consumption in which AI automatically analyzes the structure of a melody and resynthesizes a new melody using the obtained structure. We aim to support composers in projects that require many variations, such as in movies and games.
The app is available to the public to gauge the overall interest in such a method of music creation. We ask that users the app who are prompted to fill out a questionnaire to please submit their responses. We plan to add songs in the future. If you are interested in the app and technology, please contact us at the support URL.
©RIKEN
Privacy Policy for the app